Step Into Data-Driven, Transformational Healthcare Leadership
Optimal health professional psychological wellbeing improves patient outcomes, and creates an environment that encourages innovation and world-changing problem solving.
With chnnl, you're able to implement and measure your people-first organisational strategy by capturing what's happening on the frontline and putting it front and center in the important conversations happening in the boardroom.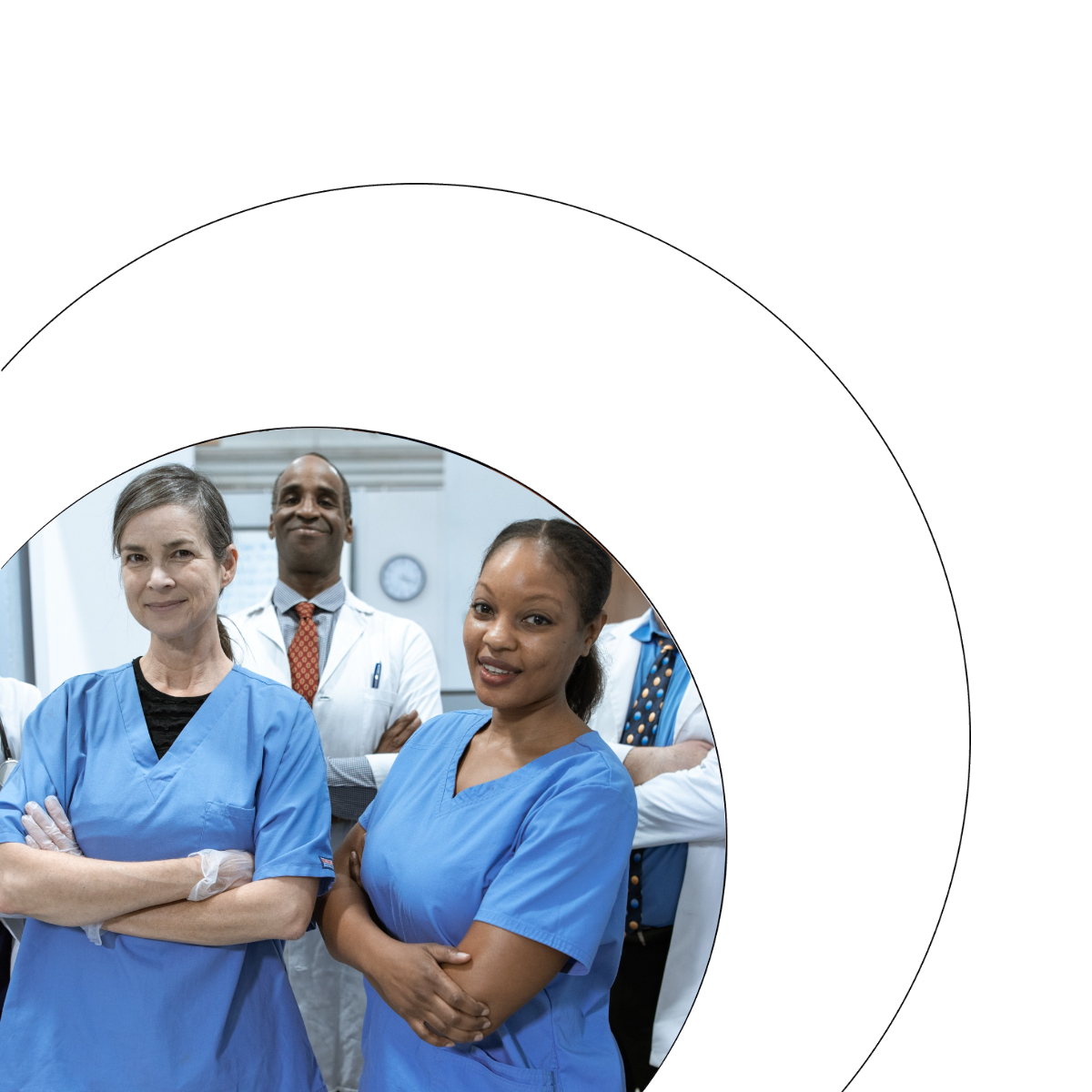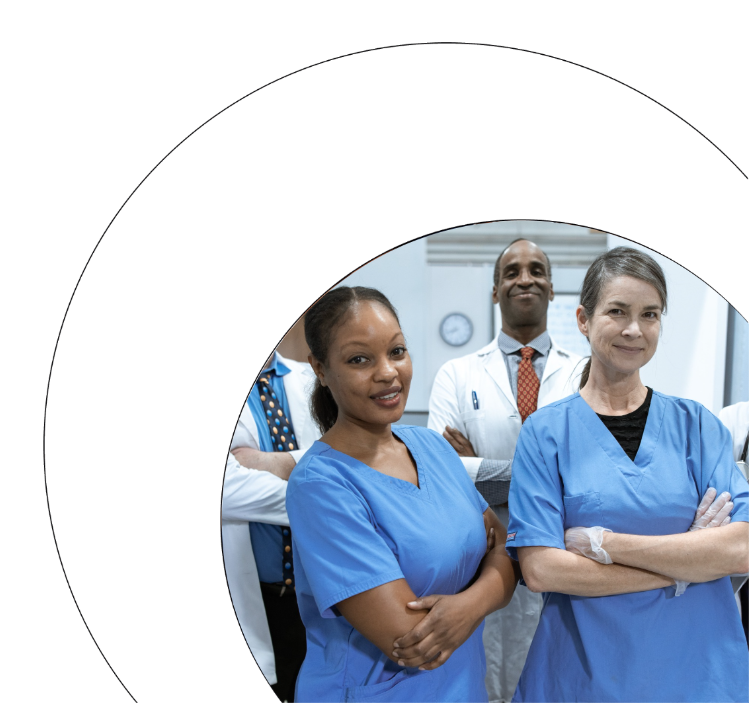 chnnl Clients Have Seen
Decreased staff
turn over
Staff twice as engaged
in their work
Decreased staff turn over
Open A CHNNL
From Real-Time Data to Actionable Insights
Put one-to-one support in their hands, and organisation-changing data in yours.
Designed for high engagement

Wellbeing overview & personalised action suggestions

Expressions of self-harm are red flagged for senior interception

Create community & connection

Easily access aggregated data to keep your organisation focused on people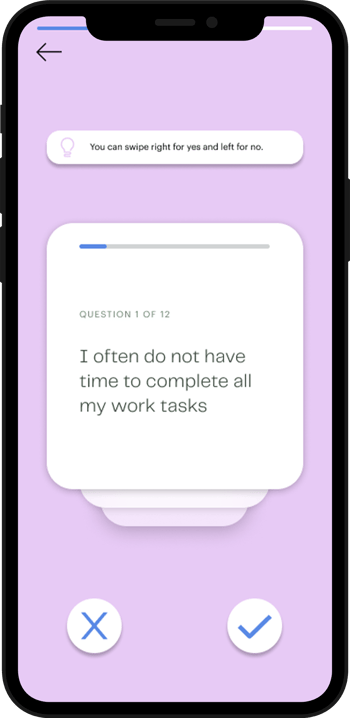 Deep engagement with humanised reflection questions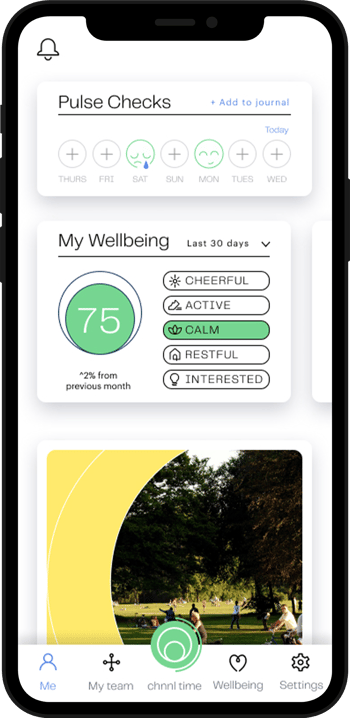 Personalised wellbeing summary & suggestions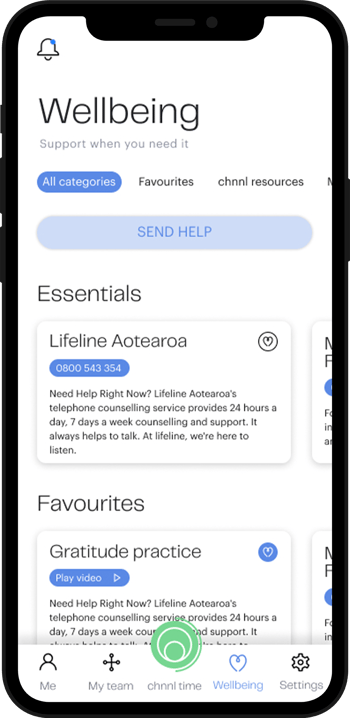 Provide support for urgent care. Plus, critical cases red flagged for executive interception.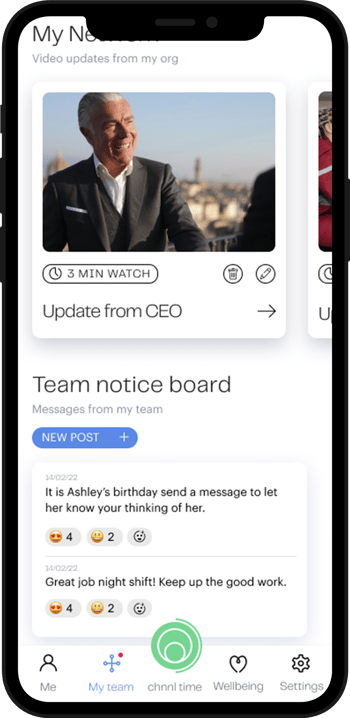 Provide a constant point of connection & community for shift workers.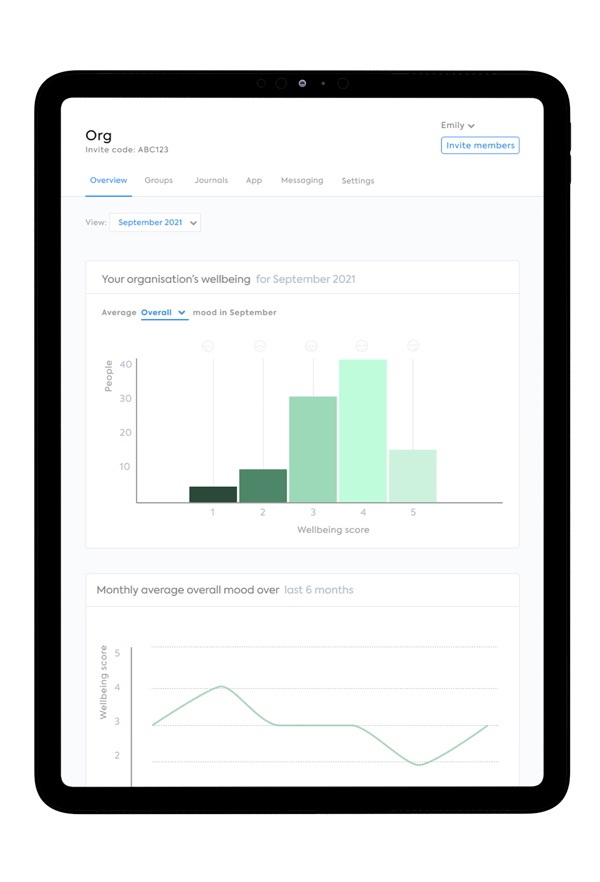 Dynamic view of aggregated, anonymous data for reporting & decision making.
Who We Help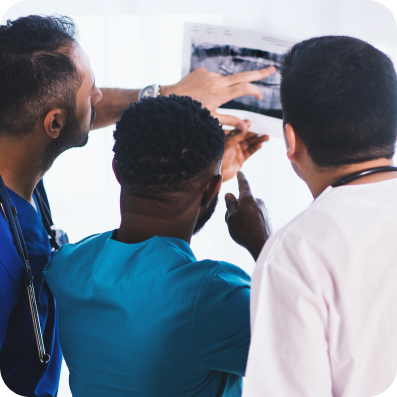 Private Hospitals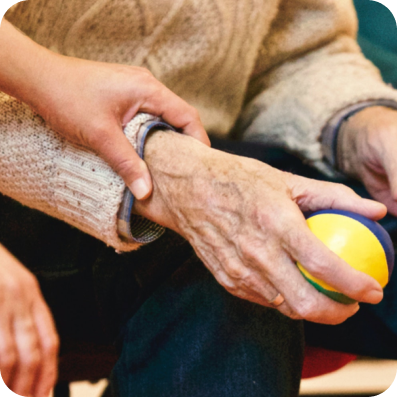 Aged Care Facilities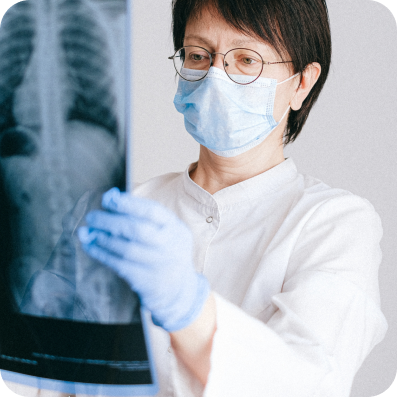 Private Clinics
PREVENT HARM. CREATE CHANGE.
Individual Care to Group Evolution
Transitioning to People-First is a journey. Backed by 4 years of clinical research, chnnl makes it possible.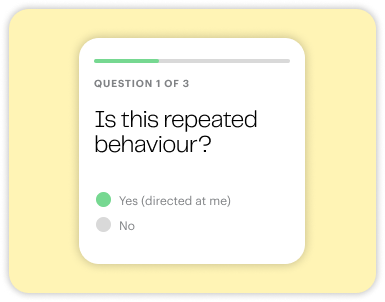 PREVENT SERIOUS HARM
Care For The Carers
Intercept urgent calls for help. Save lives, catch harassment. Make your people feel heard and cared for. chnnl is 100% anonymous and secure.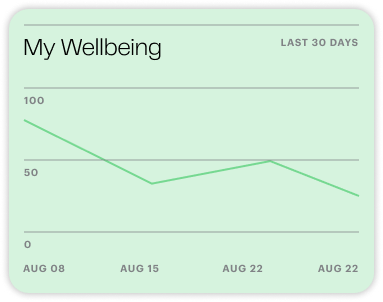 KNOW YOU'RE COVERED
Easy H&S Compliance
Employers are obligated to take care of their staff's psychological wellbeing. Meet all your H&S compliance needs with ease.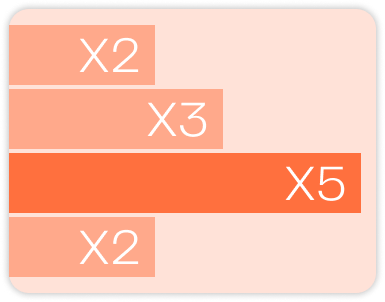 CHANGE THE WORLD
Unlock Performance
Gain a true understanding of your company culture & create the change needed to excel to high performance — and be a fantastic place to work.

"After nearly 9 months of use, we're seeing very high engagement and use of the chnnl application across the organisation, with 80% of our teams actively utilising the app. The chnnl team have been great to work with and continues to adapt and develop new features within their solution. We want to continue to normalise the discussions our teams are now having about mental health and psychological safety."
LLOYD MCCANN, MERCY RADIOLOGY
GET STARTED
Speak with us today
Speak with our friendly team to learn how chnnl will transform your healthcare company into one of psychologically safety and high performance.
Awards
Intersec Awards 2023
Best H&S Product
Winner
Top NZ Hi-Tech Awards 2021
WINNER
Startmate Accelerator 2021
APAC BUSINESS AWARDS
Best Mental Health Data App NZ 2022
2022
Matchstiq Top
100 Company
Finalist
NZ Hi-Tech Awards 2022
Winner
NZ International Business Awards 2021
Winner
Insider Business Awards 2022
2021
Matchstiq Top
100 Company
2021
NZX Early Stage Company, TIN Awards
2021
AIHR Global Influencer in HR Tech
SUBSCRIBE
Sign up for news