Introduction
CHNNL (pronounced "channel") was created by Dr. Elizabeth Berryman after 4 years of clinical research as a tool to help manage psychosocial risks and promote psychological wellbeing in the workplace.
Its purpose is to address the increasing need for mental health support in the modern work environment, and help business leaders lead their people with meaningful data.
There is a global movement for organisational reform and to make workplaces mentally healthy.
With Environmental Governance processes (ESG) and the ISO45003 Psychological H&S at Work Standards becoming more important, chnnl is perfectly positioned to help herald in a new era of optimised employee experiences for happier, healthier, more productive workers.
The Beginning
After completing a Bachelor of Nursing, Postgraduate Diploma in Advanced Nursing Practice and a Master of Health Practice, Elizabeth Berryman headed to Otago to follow her dream of becoming a doctor.
But while on practicum, she experienced the type of stress and bullying from senior that so many healthcare workers do. This had a profound impact on her mental health and started failing her course.
Looking for support, she went to the Dean of the Medical School and told him she wanted to quit. But he said 'I'm not letting you quit. I'm sick of this toxic culture, let's do something about it!' So with his and other's support, Dr Elizabeth turned her focus to developing a tool to safeguard the mental health of workers and bring about positive organisational change - and chnnl was born.
She founded a peer-mentoring program for medical students and after seeing how successful it was she founded chnnl, the psychological health and safety platform that helps engage employees, business leaders, and high performing teams by monitoring their personal mental wellbeing and enhancing psychological safety in the workplace. Its also the only tool we know of that enables the measurement, analysis and optimisation of employee experiences, which is an area of business that is growing incredibly fast globally.
"There's no one else in the world doing this. Some have aspects of it, but there's no one with the full connected system, purely focused on making data easy to collect and harness for change. And as it's built based on the new ISO45003 psychological H&S standards its poised to become a staple organisational compliance software across the world."
It's been a phenomenal success (the average engagement for mental health apps is 6 – 12%, but with chnnl, engagement among healthcare workers is 80%!).
But Dr Berryman is just warming up.
"Our north star is to help a million frontline and healthcare workers be the best they can be, in organisations in which they can thrive."
The team at chnnl are always working hard to ensure we're performing at our best, and constantly driving towards our mission to transform workplaces, teams, and individuals through the power of psychological safety.
The Future
In 2022 chnnl launched an evolved chnnl brand, that's focused on helping those we can all agree desperately need support with psychological health and safety - our frontline healthcare workers.
In the face of a global mental health crisis, unprecedented burnout, nursing shortages and their impact on patient care, the future of all businesses, especially healthcare requires organisations to put their people first.
And those that do won't just survive. These are the care facilities that will attract and retain top talent, who provide amazing patient care and change the world with medical innovations.
Healthcare leaders - it's not impossible. Our goal is to make the transformation of your organisation into one that puts all people first, possible.
chnnl does so much more than track psychological risks. It will help you step into transformational, data-driven healthcare leadership, by capturing what's happening on the frontline and informing the important conversations you're having in the boardroom.
Together we can take care of our carers and lead the healthcare industry into its next evolution. Reach out today to join us.
And if you're interested in chnnl, but are not in the healthcare industry, we can still work with you under our sub-brand chnnl Frontline.
Our Team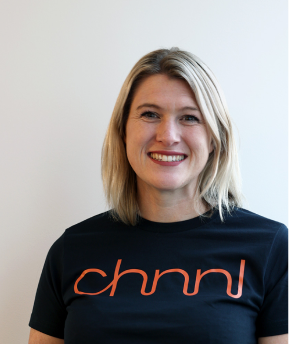 Dr Elizabeth Berryman
CEO, Founder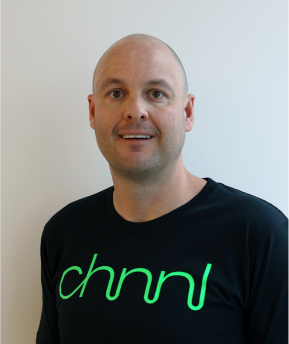 Josh Carter, CA
CFO, Director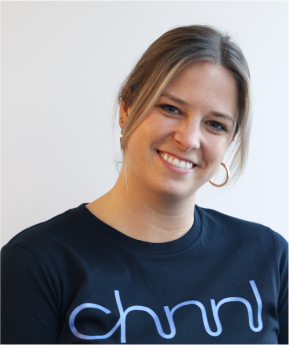 Katie Grant
Head of RevOps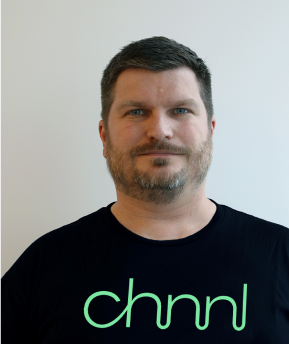 Denis Tereshchenko
Technical Lead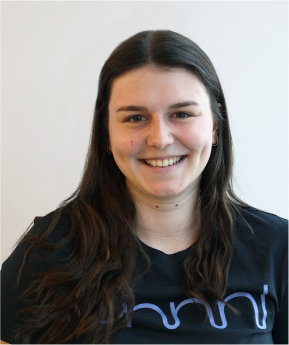 Emily Moller
Product Manager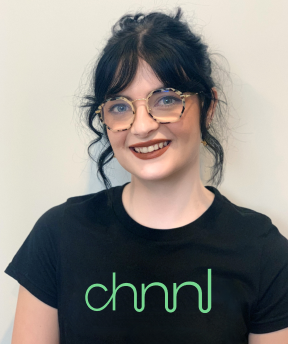 Kelz Leece
Customer & Education Lead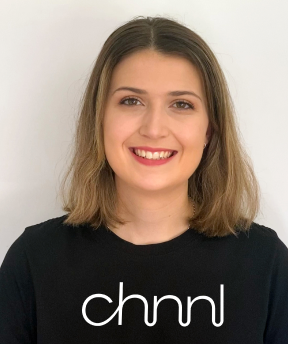 Calais Soper
UX/UI Designer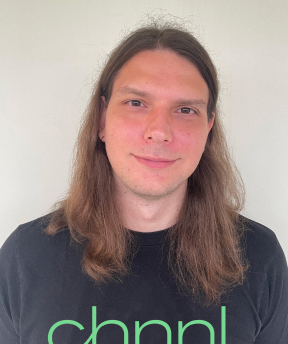 Yaroslav Ravchuk
Full-stack Developer