In February 2023 chnnl team was honoured to attend Arab Health as part of the NZTE cohort, along with a number of other amazing NZ health companies looking to expand to the region.
chnnl was also a semi-finalist in the Innov8 Talks pitch competition and while we didn't get to the finals it was an amazing opportunity to put chnnl and the importance of psychological safety for healthcare workers on the world stage. And the exposure generated some incredible opportunities!
Below you can read about Arab Health, 3 Things we learned while there, and our pitch at the Innova8 Talks awards.
Click here to learn more about how chnnl can help make your healthcare organisation an amazing place to work.
About Arab Health
Arab Health is an annual healthcare exhibition and congress that takes place in Dubai, United Arab Emirates. It is one of the largest healthcare exhibitions in the Middle East and North Africa (MENA) region, and attracts a wide range of participants from the healthcare industry. It provides a platform for healthcare companies and organizations to showcase their products and services, network with industry professionals, and exchange ideas and information about the latest developments in healthcare.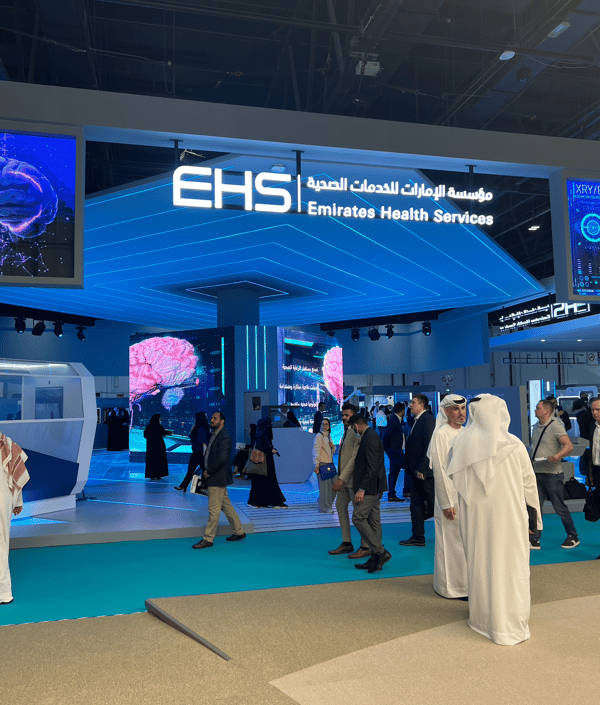 The event attracts a large and diverse audience, including representatives from government agencies, hospitals, clinics, and other healthcare organizations, as well as individual healthcare professionals, researchers, and academics.
"Arab Health 🇦🇪 chnnl team members Katie Grant and Josh Carter joined the amazing NZTE Middle East team at the NZ Embassy before venturing to the World Trade Center for the convention.

'Impressive' doesn't quite cut it. Around every corner was an incredible, immersive experience that showed the completely remarkable ambition the UAE has to lead globally in the healthcare industry.

One of the most exiting themes the team picked up today was the goal of making healthcare more accessible from anywhere, with standout solutions being easily transportable clinic pods that connect patients with healthcare professionals digitally, and virtual clinics you can visit within the Metaverse.

Big thanks to Naoual Haddouch for showing us around, a Dr. Khulood Alsayegh MD PhD for some amazing introductions!"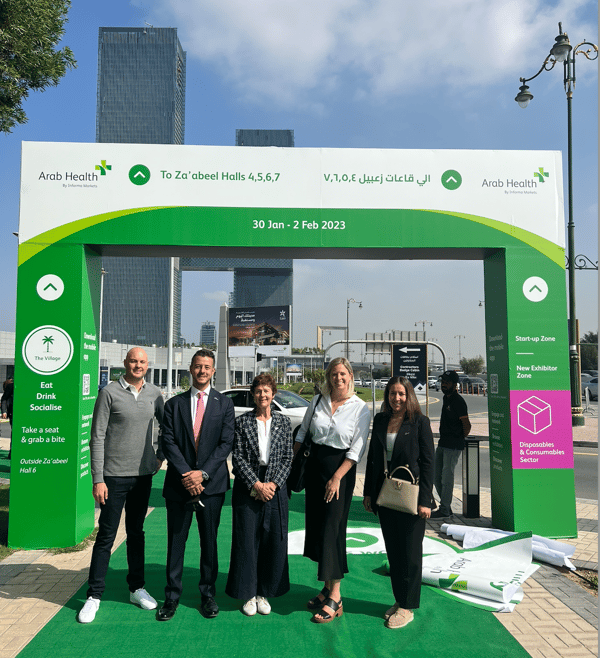 3 Things We Learned At Arab Health In 2023
1. The importance of technology in healthcare, such as the use of artificial intelligence (AI) and machine learning (ML) to help diagnose and treat patients, and take care of the frontline workers looking after them.
2. We also learned about the need for collaboration between healthcare professionals, as well as between healthcare providers and patient families, in order to ensure the best possible outcomes for every patient's care.
3. Access to mental health services for healthcare workers is a big focus for leaders in the UAE and GCC. Because of the strong historical sigma around asking for support in this area, the chnnl solution was of particular interest due to is ability to seamlessly connect users with mental health support resources, such as EAP providers, completely anonymously,
chnnl At The Innov8 Talks Pitch
Our Head of RevOps Katie Grant did an awesome job representing the chnnl team at the Innov8 Talk Awards yesterday, sharing Dr Elizabeth Berryman's story and highlighting the purpose and power of chnnl Healthcare & Frontline.

While we didn't get into the finals, it wasn't really about winning for us...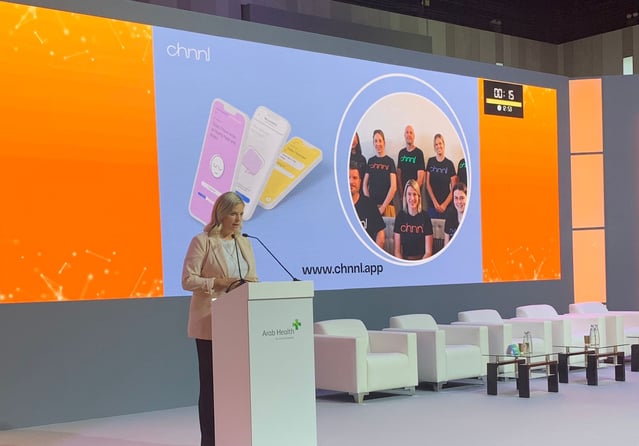 It was simply an honour to have the opportunity to present chnnl on the global stage, and it was clear that in a room full of healthcare professionals, the message of 'we need to make things better for our frontline healthcare workers' really landed, indicated by the engaged crowd during the pitch and the loud applause immediately after.
While there was only one person on the stage, it took a massive amount of teamwork to get to this point. This was an ultimate celebration of all the hard work and amazing people who have contributed to where we are now, from the core and past chnnl team, to the amazing contractors, advisors and partners all feeding into this moment. Thank you to you all.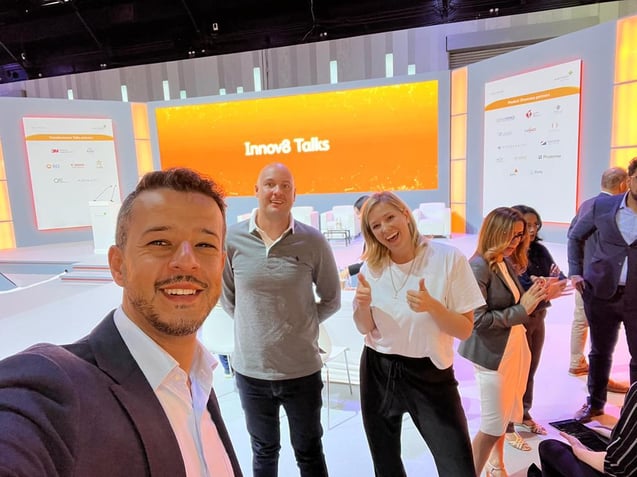 Special thanks goes out to Josh Carter, Ahmad Zakkout, Allan Binks and Ilaria Perlini for being there to support Katie, and Hamish Clark and Richard Jenkins from PwC for your invaluable guidance on the pitch development.

We can't wait to visit the UAE again very soon to deepen our new relationships, and visit Arab Health again next year!